One of the largest music festivals in the United States is Bonnaroo in Manchester, TN.

2013 represented the 12th year of this festival where more than 100 bands of various genres play during four days and nights. An estimated 150,000 people attended Bonnaroo in 2013.

Animated Lighting was approached by a lighting designer to provide some ideas and suggestions to add some fun and excitement to the Bonnaroo Barn: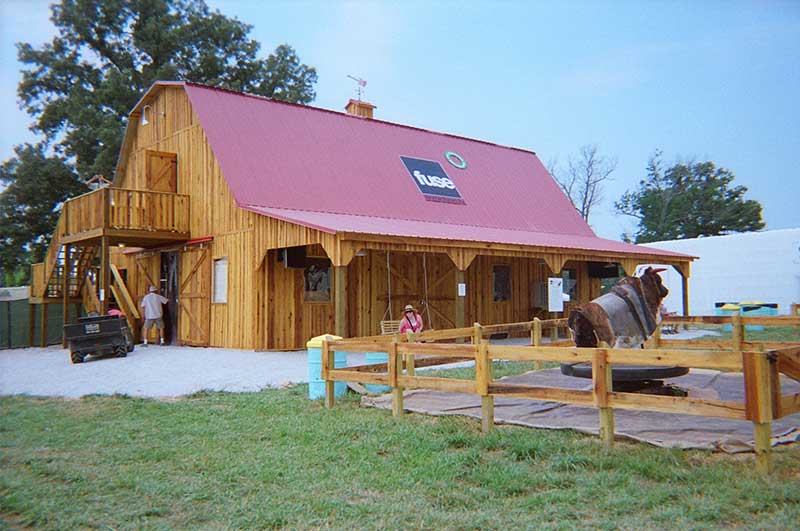 We proposed transforming this Barn, which serves as a gathering place for eating, drinking, and dancing during the duration of the festival, into the "Christmas Barn" and submitted drawings for not only the front of the Barn but also the sides and inside.

Here is a drawing that shows our proposed vision of the front of the Barn: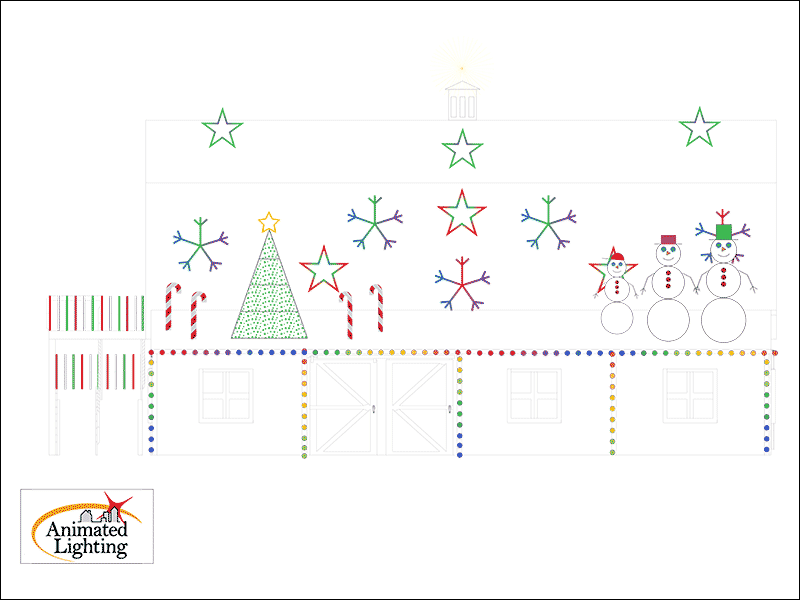 After working through design and budget issues with the lighting designer, the plan was presented to and approved by the owners of Bonnaroo.

We then put together a wiring document showing the various lighting elements on the outside and inside of the Barn and how to connect each element to the appropriate lighting channel. Here is an example of this document (just one page of many) that we provided: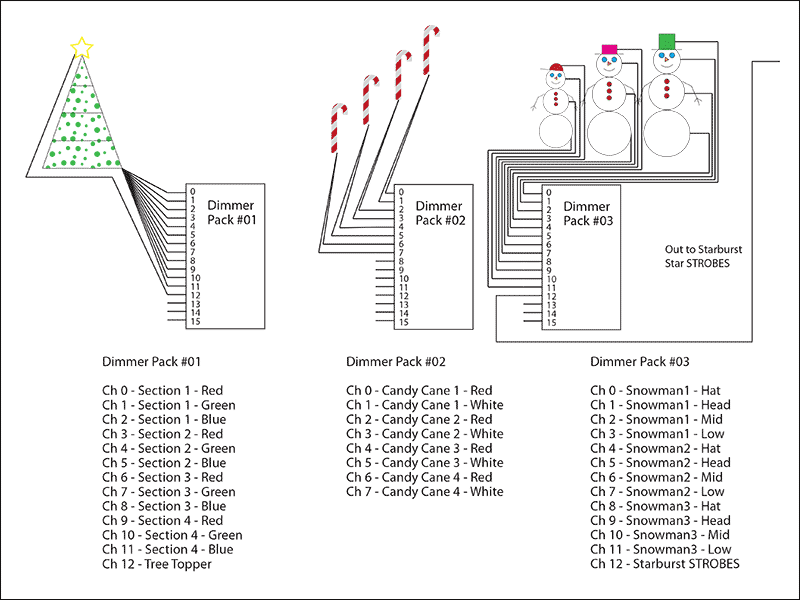 We then built the design items that you see in the documents:
RGB Stars, Snowflakes and Wreaths
Snowman Family
Candy Canes
3D Tree (Animated Holiday Tree)
Happy Reindeers
RGB Pixel 360 strings on front of barn
LED light strings both inside and on various aspects of Barn
We worked with a Nashville-based Stage and Lighting company to install the design items on the barn. Here is a picture that shows the result: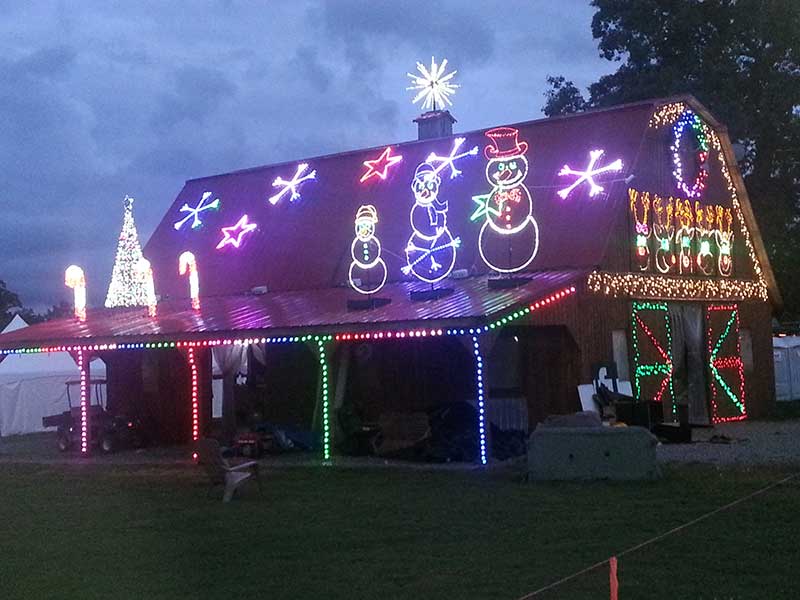 And here is a video so you can see and hear the how the lights and music are synchronized:



The response to the "Christmas Club Barn" (the new name of the Barn) was tremendous! The visitors loved it so much that we are expanding the lighting and programming of the lighting synchronized to music in 2014.

In all, Animated Lighting provided the design of the barn, built the various products, provided installation and programming services on-site, and even stayed for the festival to make sure all went OK. (Yes, it was tough duty partying with 150,000 folks for 4 days!)

If you have a large lighting display planned, we can provide similar services and help make it a smashing success. Contact us today for more information.